Daiwa '22 Presso AIR AGS 61ML Spinning Rod
~ No fancy decorations, what I wanted was overwhelming performance beauty ~ The birth of a lightweight area rod that brings operability and sensitivity ~
The world of under 200g area tackle

~ The aim was a unique feeling of use.
As a result of thorough usability, we achieved under 50g with the rod alone. (Excluding 61LB)
It is possible to simply make a light rod, but it is difficult to make it light without sacrificing usability and strength.
However, Daiwa's rod production know-how easily overcame such a difficult mission.
Casting, lure operation, hooking performance, landing performance...
All basic performance is not sacrificed.
Combined with lightweight reels such as PRESSO reels and EXIST, the total tackle weight is under 200g.
The door to a new area trout world that cannot be returned once picked up is now opened.
Specification details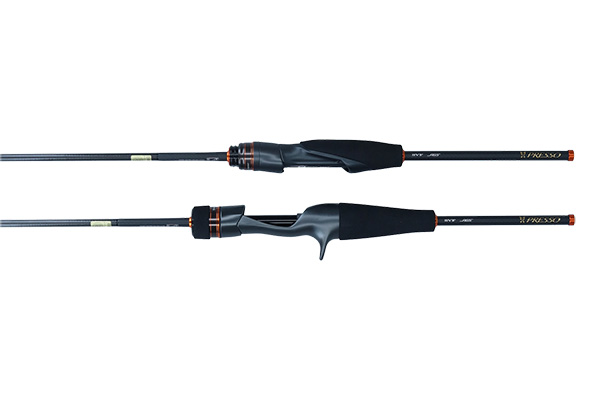 ■ "ZERO_SEAT" aiming for zero stress
Adopted ZERO_SEAT aiming for "zero stress" so that you can forget its existence. The spinning model uses a "compact fit" that pursues lightness, operability, and fit, while the bait model uses a "cavity trigger" that pursues lightness sensitivity and palming performance.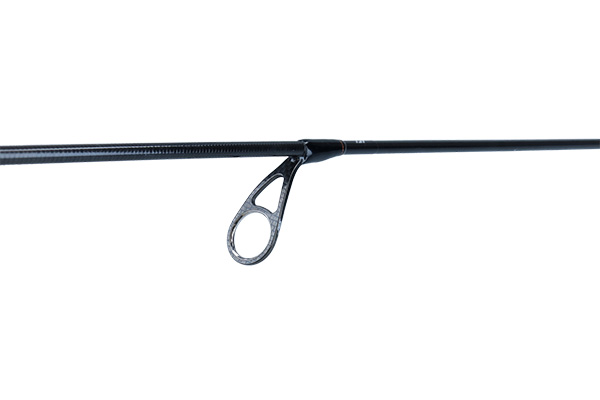 ■ "AGS" which brings good swing and high sensitivity
The guide is equipped with "AGS", which combines a lightweight, high-rigidity, trouble-free R-type frame and a thin and lightweight C-ring and N-ring. The swing-through is good and the rod converges quickly, so it has the advantages of increased flight distance and improved sensitivity due to the high-rigidity frame.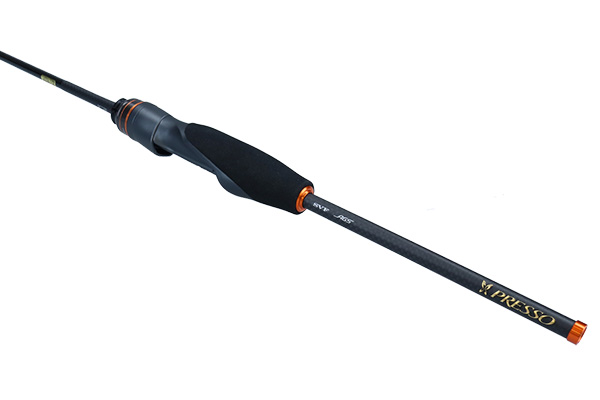 ■ Bat gripless design
A design that eliminates the bat grip, which is spectacular both in terms of design and performance. An aluminum cap is used at the end, and the PRESSO logo is also engraved. A design that combines raciness, lightness, and novelty.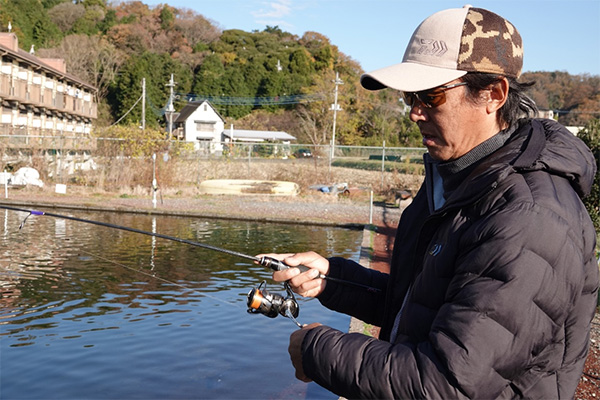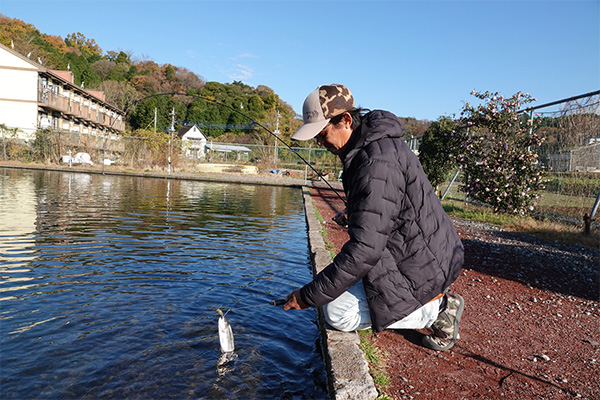 It promises a smooth landing without letting the fish go wild.

The main development is staff Miura who is the premier theoretical angler of PRESSO staff.
For the test, every line and lure combination is carried out.
Among them, we decided on a condition without compromise that can bring out the best balance.
Casting, lure operation, hooking, landing, release, and all basic operations in the area can be performed lightly and comfortably.
| | |
| --- | --- |
| 61ML | Supports a wide range of lures, mainly around 2g spoons and plugs in general. Both winding fishing and operation fishing are handled at a high level. |
---